Apple announces WWDC 2016 for June 13-17 with colorful lines of cryptic code
28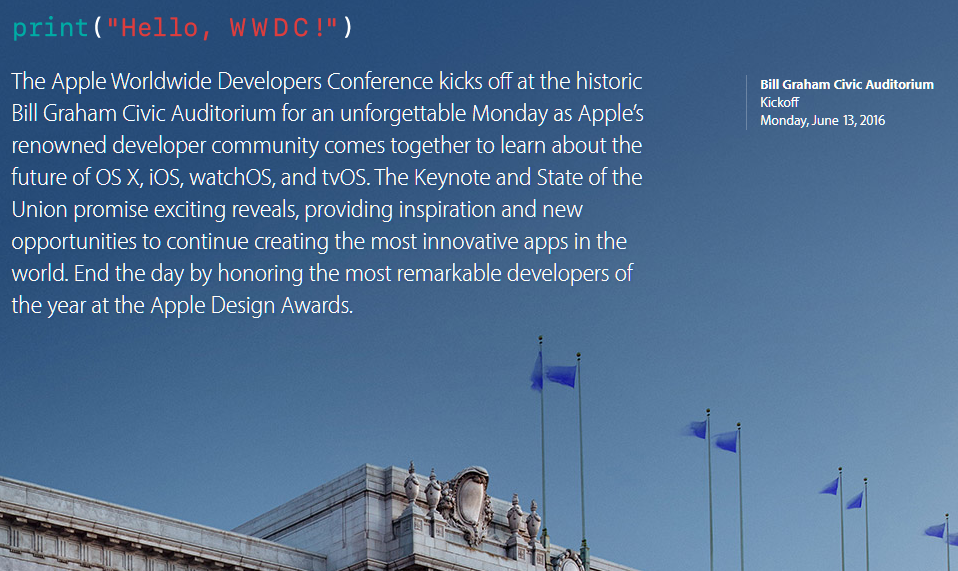 Apple will be holding its Worldwide Developers Conference June 13-17 in San Francisco's Moscone West center, while the kickoff session on Monday will take place in the Bill Graham Civic Auditorium there. The funny part is that Siri slipped the conference dates inadvertently when someone asked it, before Apple had even taken the WWDC 2016 website up at all. Earlier yesterday, Siri still didn't disclose the dates, replying that the conference hasn't been announced yet, but by the afternoon it was already dishing out the dates that Apple confirmed officially later on.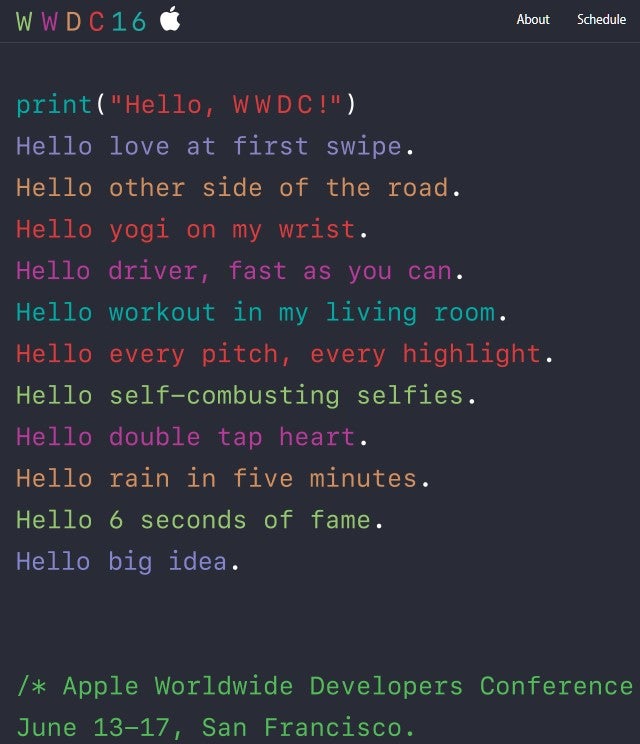 It's all about software at this WWDC event, as it should be, as the teaser images and the website styling are executed in a colorful lines of code, while the narration you see on the right hints at the possible topics for developers and future iOS edition features. What, iOS may sport self-destructing selfies and live adverse weather alerts?
Well, your guess is as good as ours, but there will seemingly be a little something for the drivers, a bit more for the fitness fans, and big ideas. Tune in on June 13 when the keynote kicks off at 10am Pacific, and we will tell you all about the ongoing iOS festivities.