Apple and the carriers start taking iPhone 5c pre-orders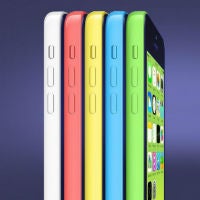 When Apple announced the iPhone 5s and iPhone 5c, the company said that pre-orders would start on September 13th. Well, it has been September 13 for almost two full hours here on the east coast, but as you might expect, Apple wants everyone to wait until it is midnight on the west coast before the pre-order begins.
AT&T has a countdown timer running on its site that will run out at 3AM EST (midnight PST). Verizon has a banner up saying that pre-orders will begin at 12:01AM PST. Sprint doesn't actually have any sort of indication that the pre-order is almost here, nor does T-Mobile. And, the official Apple Store website has actually gone down, as you might expect just before something big like this.
production issues
with the iPhone 5s, likely due to the fingerprint scanner, so it wouldn't be a surprise if stock is relatively low at launch for the new Apple handset.