Apple Card expected to be launched in August
22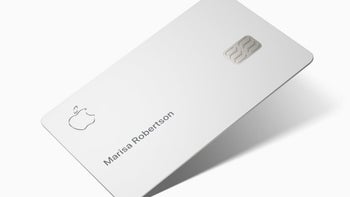 When Apple announced its card
back in March
, the company said it will be available at some point this "summer," but didn't commit to a certain date. Now that Apple added support for Apple Card in the latest iOS 12.4 update, we can expect the card to be made available very soon.
Bloomberg
reports
Apple and Goldman Sachs Group have reached an agreement for the launch of the Apple Card in the first half of August, a person familiar with both companies claims.
According to people familiar with the matter, the Apple Card was a complex project that "
involved the mixing of two very different corporate cultures as the companies split up responsibilities for the project and worked together on the new technology
."
To use the new Apple Card, iPhone users will have to sign up for the card using the
Wallet app
, which has been recently added support for this specific feature.
It's worth mentioning that the Apple Card uses a cash-back rewards structure instead of points, which means users will get 1% on purchases made with the physical card, 2% for Apple Pay transactions and 3% for purchases of Apple products and services.
Keep in mind that while the Apple Card has been designed to be used mainly via
Apple Pay
, the Cupertino-based company said users will be offered physical cards for merchants that don't accept Apple Pay.
Recommended Stories