App downloads reached 90 billion in 2016, with publishers making some $89 billion in revenues
1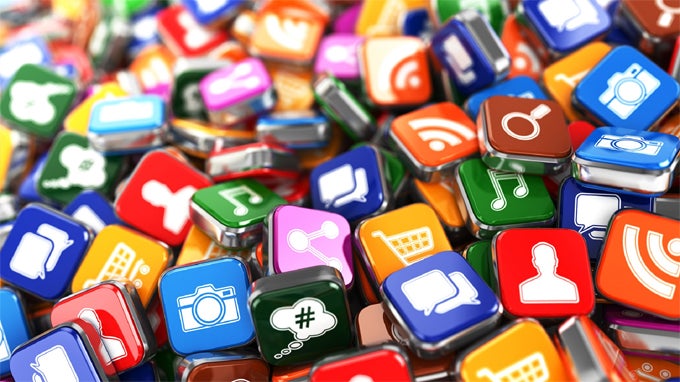 App downloads across Android and iOS have reached 90 billion in 2016, a year-over-year increase of 15 percent, according to the latest report by mobile market researcher App Annie. Revenues generated by app publishers on both platforms for the same period have hit $89 billion, while time spent in apps has grown with more than 20 percent, almost reaching a staggering 900 billion hours, the report claims. These numbers should come as no surprise, given how smartphone consumer behavior is becoming decisively app-first.
According to App Annie's year-end retrospective, while app publishers have been paid nearly $89 billion in revenues on iOS and Android combined, the total app revenues for 2016 are at around $127 billion, as platform owners collect 30 percent of the revenue. The $89 billion figure includes in-app advertising revenue, as well as revenues paid out to third party Android app stores.
The report also shows that app adoption is growing rapidly in emerging markets, such as India, Indonesia, Mexico, and Brazil, while big markets are seeing apps challenge and disrupt traditional industries. Banking apps have reached an all-time high in popularity, with monthly users for the top four US retail banking apps exceeding those of the most widely used FinTech apps. Unsurprisingly, YouTube was the king of entertainment in 2016, leading the pack in number of active users in both the US and the UK, and almost dethroning Chinese video hosting platform iQiyi in its home country. However, Netflix beat YouTube in the US and overseas for App Store revenue. As far as retail is concerned, time spent in shopping apps has grown by 30 percent year-over-year in the US, the report concludes.
Mobile gaming also had a big and lucrative year in 2016, as it continues to account for 75 percent of overall revenue for apps on iOS and 90 percent of revenue on Android. Pokemon Go, last year's mobile gaming sensation, managed to rake in $950 million in revenue during the period.
According to App Annie's report, the top five apps by total revenue for 2016 were Spotify, Line, Netflix, Tinder, and HBO Now. The top five games were Monster Strike, Clash of Clans, Pokemon Go, Game of War: Fire Age, and Clash Royale.
source:
AppAnnie
(subscription required) via
Yahoo!