App Store freezes over, Icewind Dale - Enhanced Edition hits the Apple realm
1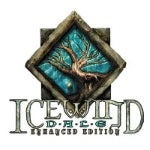 The isometric RPG Icewind Dale: Enhanced Edition is now live on the App Store. The $9.99 game is brought to you by Overhaul Games, which is the team responsible for Baldur's Gate: Enhanced Edition. It's safe to say these guys can be trusted with presenting the 2000 Black Isle / Interplay PC classic to modern timers. A
side from giving the original game's still-impressive artwork a coat of polish, Overhaul implemented an all-new interface, cross-platform multiplayer, new spells and items, almost 40 new kits and classes, missing old quests, and "countless bug fixes and improvements". What's the game about, though? Well, Icewind Dale is an icy region of the Forgotten Realms - a fantasy world setting inside the Dungeons & Dragons role-playing game. In the beginning, you create a party, and you venture forth to fight evil powers and frozen monsters.
The plot might be cookie-cutter fantasy RPG, but Icewind Dale has a lot of depth and, as the saying goes, "they don't make games like these anymore". So if you want to see one of the daddies of modern role-playing game, be sure not to miss this classic. It goes without saying that it's best played on a tablet. Speaking of which, the game should be compatible with all iOS
5.1
or later Apple devices. And in case you missed it, it is out on Android already.
Download Icewind Dale - Enhanced Edition:
Android
|
iOS