Android Wear app gets update to add new features, new design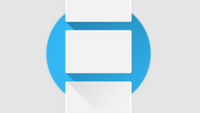 The app in the Google Play Store that works with Android Wear powered devices has received an update.
Android Wear
is used to help set up your smartwatch and activate certain settings for your timepiece. Keep in mind that even with the update to the app, some of the new features require your smartwatch to receive
the new Android Wear firmware update that was recently announced by Google
. This will start rolling out soon.
With the app, you are just a click away from arranging the settings on your Android Wear smartwatch. General settings allow you to block notifications, and select which calendar will be shown on the timepiece. You can also set up your watch to show card previews. And while it might kill battery life, your watch face can be set to stay "always-on."
The new Wear cloud sync feature will allow your Android Wear timepiece to receive notifications even if it is not paired via Bluetooth to an Android phone. This feature requires your watch to have the latest version of Android Wear installed since it enables Wi-Fi connectivity on your watch. When cloud sync is turned off, it turns off Wi-Fi on all of your Android Wear devices. Cloud sync will have to be turned back on in order for Wi-Fi to be turned back on.
If you already have the Android Wear app installed on your phone, the update (which includes Material Design looks) can be found in the Google Play Store under "
My apps
." If you are looking to install the app for the first time, it is a free download from Google Play.
source: AndroidWear (
Android
) via
AndroidCentral