Results: Android P's gesture interface — potential hit with the fans?
23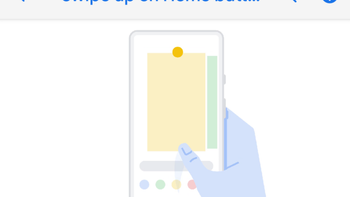 Google's Android P is going to have a new gesture-based interface, as demonstrated at Google I/O and also visible in
the beta build
, currently available to the public. Said interface gets rid of the Recents button and turns the Home one into a nub — scroll up for task-switching, scroll sideways to swap between apps. Yeah, those gestures and setup sound a little bit iPhone-ish.
So, we wondered if the new system would attract the anger of fans, and we asked. But it looks like many are willing to give the new controls a chance, and some even loved it at first look. Only about 18% voted that they will just switch back to the classic navbar and stay away from all that swiping ordeal.
Well, here's hoping that Google leaves the option in!