Android Lollipop market share closing in on the 10% mark, latest Google numbers show
35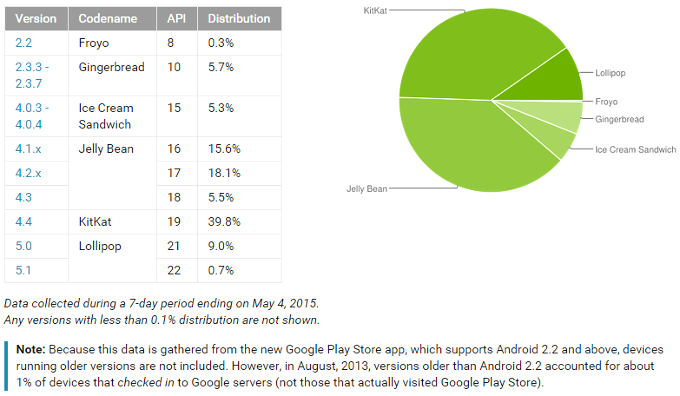 Google just released its weekly Android version distribution numbers, and the latest Android 5.0 Lollipop is going for the 10% milestone, with a tiny help from the bleeding edge Android 5.1 update. That is almost six months after Lollipop launched as an over-the-air update, but the real kicker is in the Android KitKat numbers.
This 4.4 version made its debut for the
Nexus 5
on October 31, 2013, or about 20 months ago, and is now standing at close to 40% market share. Great success. The Lollipop share, however, is bound to grow exponentially with the release of the
Galaxy S6
,
LG G4
, and
HTC One M9
crop of flagships this season, as all of those come with the latest and greatest out of the box.