Android: How to disable Facebook Messenger chat heads
9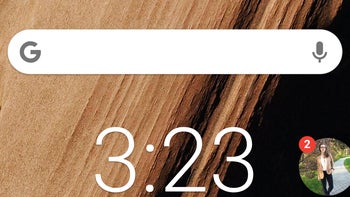 First introduced way back in 2013, Facebook's chat heads represent a quick way to keep in touch with your friends while on the go. For some time now, chat heads have been integrated into the Facebook Messenger app (which is separate from the main Facebook application, but pretty much just as popular), so most users are familiar with them.
When you install Facebook Messenger on an Android device, chat heads are enabled by default. Since not everyone likes this, we're going to show you how get rid of chat heads. Of course, it's easy to dismiss a chat head once this appears: just tap it, hold and drag it to the X that'll show up at the bottom of your screen. But whenever you get a new reply on Messenger, or someone is starting a new conversation, chat heads will pop up again. And they will be displayed not just on the home screen, but also on top of any app or game that's open on your phone. So, how to turn off chat heads?
How to turn off chat heads
To disable chat heads for good, you first need to open the Facebook Messenger app. Once the app is open, you have to tap on your (small) Facebook profile photo that's found on the top right corner of the screen - this will reveal a menu with various options. Next, you have to scroll down a bit until you see a "Chat Heads" option with a blue toggle to its right. Tap on that toggle - it will turn grey, thus disabling chat heads. Of course, if you wish, you can re-enable them at any time by tapping the same toggle to make it blue again.

P.S: This tutorial was made using the very latest version of Facebook Messenger for Android (updated on November 19, 2018). In case you're using Facebook Messenger Lite, you don't have to worry about disabling or enabling chat heads, as this version of the app does not feature them.