Android 7.0 update halted in China for the Samsung Galaxy S7 and Galaxy S7 edge
3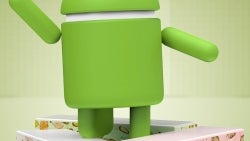 Last week, Samsung finally started
sending out the official version of the Android 7.0 update
to the unlocked
Samsung Galaxy S7
and
Samsung Galaxy S7 edge
. This was
after a long beta testing period
. However, the update is not going smoothly in China, where it has been halted. In the country, the Galaxy S7 edge has received a new beta version of Android 7.0 with the software version number of G9350ZCU2ZQA4. The file weighs in at 213.3MB.
Those in the know say that there are bugs and other issues on the official update in China that caused Sammy to stop it from continuing for the time being. The official software did carry a short changelist that included a new enhanced power saving mode, and the inclusion of stability and performance enhancements.
If you are expecting to find the official version of Android 7.0 powering your Samsung Galaxy S7 or Galaxy S7 edge, and find another beta version instead, you are probably in China. If not, it means that the problems affecting the Nougat update for the 2016 Samsung flagships are also forcing its halt in other countries as well.
Samsung is hoping that this problem is contained to a single country, and will get settled quickly. With the Samsung Galaxy S8 due to be unveiled sometime in the next two months, the last thing that Samsung needs is some long standing problem that prevents the 2016 generation flagship models from updating to the latest Android build. There has been no word from Samsung about this yet, so we are keeping our eyes peeled for a statement from the company.
source:
AndroidSoul