Android 7.0 Nougat will let you see from where your apps were installed
11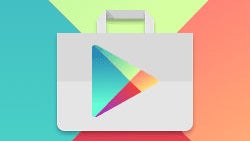 According to Google, the latest Android 7.0 Nougat Developer Preview will be the last before the full update is released to the public, which means just about everything in there is what we should expect from the final Android 7.0. One interesting small change has to do with the information listed for installed apps on your device.
It appears when you view the information on an app you have installed, there is a new line of detail under a heading labeled "Store" which will show if you have installed an app from the Google Play Store or if you've sideloaded it (aka the Package Installer). Unfortunately, these seem to be the only two options that will be shown though. We tested out installing apps from the Amazon App Store, but even that simply showed as coming from the Package Installer.
Of course, you may wonder what use this type of information may be. Some have claimed it may lead to some DRM issues or a crack down on sideloading apps, but there is little reason to expect DRM troubles from this. We can imagine enterprise security companies using this information to limit sideloaded apps on employee devices in order to minimize troubles from potential malware though.