Android 5.1 soak tests: Verizon and AT&T second-gen Motorola Moto X, first-gen Motorola Moto G LTE
14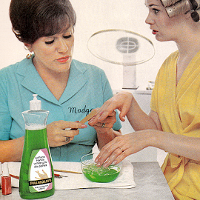 Motorola software product manager David Schuster's Google + account is the closest thing to being a fly on the wall inside the company. Schuster, as you might recall, recently broke the hearts of
Motorola DROID Turbo
owners by telling them
Android 5.1 was still being tested in the lab
instead of being on the way to their phone.
Today, he has good news for owners of other Motorola models. On his Google+ account, Schuster tells us that the Android 5.1 soak test for the Verizon branded second-generation
Motorola Moto X
has started today. He adds that if things go well, the update could start rolling out next week. Not mentioned by Schuster is a report that the AT&T version of the phone is also beginning its Android 5.1 soak test today.
Schuster did mention that the U.S. retail version of the first-generation
Motorola Moto G LTE
is also having a soak test for Android 5.1. He also notes that testing of Android 5.1 in India and Brazil had ground to a halt over an unspecified issue. He did say that testing will resume this coming week.
By soak testing software updates in advance, Motorola can limit the number of phones being subjected to the testing, but still get a good idea of how they perform under real world conditions. If there are problems with the update, the soak test allows Motorola to quickly shut it down before it becomes too widespread. To participate, you need to be a member of the Motorola Feedback Network.
source: +DavidSchuster (
1
), (
2
), (
3
) via
AndroidCentral