Motorola software manager reveals the latest on the Android 5.1 update for the Motorola DROID Turbo
8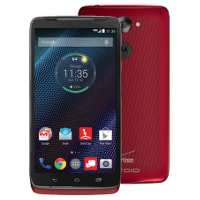 Last month, a Verizon device test engineer by the name of Jose Arturo said that the Android 5.1 update would be sent out to the
Motorola DROID Turbo
by the middle of June
. Earlier this month, a report revealed that
the update would start to roll out on June 10th
. However, it now appears that the update is going to take longer than hoped.
David Schuster, Senior Director of Software Product Management at Motorola, took to his Google+ account today in order to discuss the DROID Turbo update. According to Schuster, "
We are still in the lab test cycle and things are looking good
." He added that no launch date for the update has been decided on.
The Motorola DROID Turbo currently runs Android 4.4.4 and Motorola has announced that it will
skip Android 5.0 and go directly to Android 5.1
with this model. Hopefully for DROID Turbo owners, the update will soon make its way out of the lab and onto the phone.
Thanks for the tip!
source:
+DavidSchuster