Android 5.0 update delayed for Samsung Galaxy S4 and Samsung Galaxy S5 users in Norway
8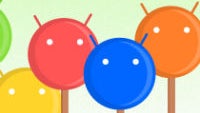 Samsung Norway has delayed the dissemination of the Android 5.0 update for the
Samsung Galaxy S4
and
Samsung Galaxy S5
. Those owning the handsets in other regions have complained about problems and bugs that have affected their phones following the installation of Android 5.0. Because of these issues, Samsung Galaxy S4 and Samsung Galaxy S5 users calling Samsung Norway to complain about the tardiness of the update, are being told that for the current time it is "
on-hold
."
The Samsung unit told callers that they are working feverishly on a new version of the update that will include fixes for all of the bugs that affected other users of the two former flagship models. These problems include random freezing of the phone, force closing of the contacts application, problems with the alarm on both handsets, crashes and performance issues.
Samsung Norway says that besides fixing all of the issues, its version of the Android 5.0 update will include a new solution for silent mode. Android 5.0 removes this setting from handsets powered by Google's open source OS.
"We are aware of the issues some users are experiencing after installing the update Android 5.0 Lollipop and now has stopped the current version. We work full time with a new update that contains solutions to the problems that have been reported to us, including a new solution for silent mode. We hope to send out the update shortly, and will keep you updated on Facebook."- Samsung Norway
Thanks for the tip!
source:
youmobile.org