Android 4.4.4 soak test invites go out to AT&T Moto X users
2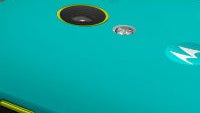 Motorola has proven itself to be the fastest manufacturer in terms of pushing Android updates to its handsets, but even Motorola can get bogged down by carriers. Even so, the AT&T model of the Moto X may soon be getting the Android 4.4.4 update as soak test invites have gone out to users.
T-Mobile Moto X
users have had the update for over one month now, and
Verizon
users just got it relatively recently. So, once this update is done, only Sprint will remain on the Moto X update list.
The delays from one carrier to another are most likely caused by the carriers themselves, rather than Motorola. Motorola has been extremely fast with updates, but this one, albeit a minor update, has taken longer than most. Even Motorola's VP of Product Management, Punit Soni recently
bemoaned
how carriers can cause delays in the process, no matter how much Motorola may push to get updates out to users quickly.
Still, as these things go, Motorola is still well ahead of other manufacturers. With the soak test invites going out today, it is reasonable that Moto X users on AT&T should expect to see the official Android 4.4.4 update rolling out to everyone within the next week or two.