Analysts' earnings preview hints at a record Samsung quarter beating Apple's smartphone sales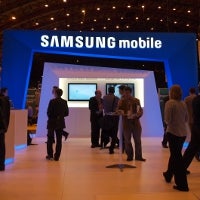 We already had a hint that Samsung can very well announce a
record year-on-year smartphone sales and revenue increase in the traditionally slow Q1
, and now the analysts from Canaccord Securities issued earnings preview table that supports that claim.
Samsung is expected to post record 15% increase in smartphone shipments compared to the January-March quarter of last year, despite the post-holidays time being when consumers are with emptiest pockets. The estimates peg 28.2% market share for Samsung, and 22.4% for Apple, with the two brands holding half of the smartphone market hostage.
This result stems mainly from revved up sales in the EMEA region, and the channel checks also indicate that "S
amsung's broad range of SKUs and price points has resulted in share gains within the growing pre-paid smartphone market.
"
The estimates table shows that Samsung has chipped away from the smartphone market of everybody else but Apple and the Chinese brands Huawei and ZTE.