Apple reclaimed top smartphone maker title in Q4, but Samsung still finished ahead for 2011
15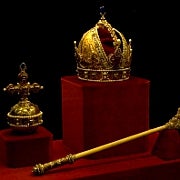 Apple
sold about 17 million handsets in Q3 last year, while Samsung moved 20 million
, occupying the world's top smartphone maker spot for the first time. In the last quarter of 2011 these roles have allegedly reversed, and Apple said it has made and sold 37.04 million iPhones, whereas Samsung is estimated to have sold 36.5 million.
It is not a large difference, and Samsung's quarter was a week shorter than Apple's, plus the Koreans stopped reporting hard sales numbers last year, so it is really hard to gauge who won, but these are the Strategy Analytics analysts' ballpark estimates below, based on Samsung's disclaimer that it sold 30% more smartphones than in Q3.
The thing is that Samsung's portfolio there spans from the lowly
Galaxy Y
, to the monster Samsung Galaxy S II HD, with short trips to Windows Phones, like the
Samsung Focus Flash
, and bada handsets like the
Wave 3
. Whereas Apple sells only iPhones, and the last two iterations can hardly be told apart externally - this focus on the high-end brought Apple the amazing profit margins it is currently enjoying, and most other companies also mentioned that they plan to make fewer, but quality devices this year.
The iPhone's last stellar quarter brought it the highest ever for Apple 8.3% market share from all phones sold in Q4, although for the full year Cupertino holds 6% of the world's cell phone market, behind Nokia, Samsung, LG, and ZTE.