Analyst: Nokia Lumia 1020 and Sony Xperia Z both off to a slow start in the states
55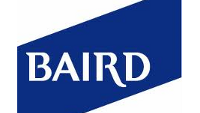 Wall Street analyst William Power toils for R.W. Baird and as part of his job, he checked out AT&T and T-Mobile stores to get the lay of the land on a couple of phones expected to be red hot sellers in the U.S. The two handsets are the
Nokia Lumia 1020
and the
Sony Xperia Z
. Ever since CES at Las Vegas in January,
the Sony Xperia Z has captured quite a buzz with its water and dust resistant capabilities
and top-shelf specs. This model has been
available from T-Mobile since July 17th
for $99.99 down and 24 monthly installments of $20 each for a total price of $579.99
According to Power's checks of T-Mobile locations, reps in the stores are recommending the Sony Xperia Z third after the
Samsung Galaxy S4
and the
Apple iPhone 5
. As a result, the analyst says that the phone is recommended at T-Mobile about as often as the
HTC One
is. On the other hand, the reps at AT&T have nothing but
nice things
to say about the Nokia Lumia 1020. But according to those who toil for the nation's second largest carrier, the high price of the camera-centric model ($299.99 on contract) plus the hassle of learning a whole new OS (Windows Phone 8), are two of the factors keeping sales down. At AT&T retail stores, only a few have sold out of the device. At some locations, Power and his analysts were the first people to inquire about the model. But with the phone just launching on Friday, the Baird analyst admits that his survey is "
Obviously an early read
," and to him it "
still feels like an uphill battle for Nokia and Windows
."
"Last week, we visited and contacted AT&T stores to gauge early sales of the Nokia Lumia 1020. Reps we spoke with were nearly unanimously positive about the device's hardware, especially with the performance of the 41-megapixel camera. In contrast, those same reps were quick to point out that early sales were modest at best. When asked what was limiting consumer adoption of the 1020, reps commonly cited the $300 price target and consumer concern with switching over to a new OS as the biggest hurdles. We only found a handful of stores that sold out of the device on launch day, and in several cases, we were the first people to ask specifically about the 1020."
-William Power, analyst, R.W. Baird
source:
Barron's
via
BGR