Amazon releases the Kindle Fire HDX in China
1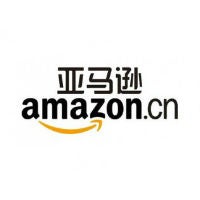 Amazon has had quite a bit of success in the tablet market in the U.S., but it has had a slow rollout to other markets around the world. The rollout didn't really start in earnest until March of 2013, when Amazon announced that its Appstore had expanded to
200 countries
. Now, Amazon is bringing its premier tablet line to China.
The Kindle Fire HD has been available in China since this past September, but hasn't really gained much traction. Amazon is hoping that its high-end HDX tablets have more luck. Obviously marketing isn't all that difficult, because the Kindle Fire HDX lineup is getting prominently displayed on the Amazon China homepage. However, the price could be a bit of an issue. The HDX tablets are a bit more expensive in China than they are here in the States.
The 7-inch HDX is selling for CNY1,699 ($278), compared to just $229 here in the U.S., and the 8.9-inch model is listed for CNY2,999 ($491), which is well above the $349 price tag that we get here. Higher cost devices tend to have more trouble selling in China, so this may not be the best launch for Amazon. We'll have to wait and see though.