Amazon releases its own Wallet app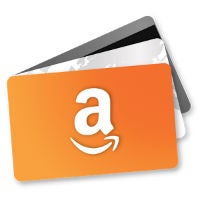 It looks like everyone wants to be in the mobile wallet game, even though it still hasn't been proven that users are all that excited for the product. There's Google Wallet, Apple Passbook, Windows Phone Wallet, and PayPal, but now Amazon is jumping on the wagon as well. Amazon hasn't made an announcement, but it has released its own Wallet app for Android.
added gift card
support. It is a bit surprising that Amazon Wallet doesn't integrate with Amazon Payments, the service through which Amazon Marketplace sellers receive money, and Amazon users can use to send or receive money.
The app will come preinstalled on the Amazon Fire Phone, but it is also available for other Android devices running 4.0 or higher. Amazon Wallet can be downloaded either from the Google Play Store or the Amazon Appstore.