Amazon issues apology over "The Kindle Compass" confusion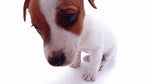 Kindle owners received a subscription to a mysterious new publication called "The Kindle Compass." Unfortunately, the subscription stated it was a 14-day trial that would automatically continue at the monthly subscription rate. Although a subscription rate was not specified, customers assumed they were automatically signed up for something that they would be charged for.
Naturally, this sent many a Kindle user into a whole new dimension of angry. After flooding the Kindle's comments section with negative remarks, Amazon realized the error and has issued an apology. A spokesperson stated that it was a pilot project that was intended to be free – forever. The entire statement reads as follows:
"
This morning we sent you an email regarding The Kindle Compass, a new free publication built by the Kindle editorial team that we're piloting to a small number of Kindle customers.
This email incorrectly referred to The Kindle Compass as a subscription with a free trial. We built it to always be free for customers, and you will never be charged for it. We apologize for any confusion.
If you wish to unsubscribe from the pilot for The Kindle Compass you can do so from a link in the last section of the magazine, or from the Manage Your Kindle Subscriptions page at www.amazon.com/manageyourkindlesubscriptions.
"
source:
All Things D