Amazon introduces new virtual currency for Kindle Fire purchases - Amazon Coins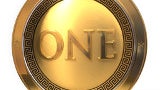 So immense is the power of those few who control the course of the economy! Well, Amazon obviously wants to be among those few, at least in the virtual world, where it'll launch its own virtual currency — Amazon Coins — later this year.
Scheduled for a May launch, Amazon Coins will be spendable on app, game or in-app purchases within the Amazon ecosystem. At launch, Amazon Coins will be available to Kindle Fire users in the US only, though the company probably has plans to bring the new virtual currency to other markets at some point.
Amazon promises to give away tens of millions of dollars worth of Coins at launch to its Kindle Fire customers, in order to get the ball rolling. One Amazon Coin will be worth 1 cent, which means that an app costing $0.99 will cost 99 Coins.
Developers who want to take advantage of the upcoming shopping spree are advised to submit their new apps to the Amazon Appstore until April 25. As we said, Coins will be spendable on app, game and in-app purchases, but not subscriptions.
source:
Amazon