Amazon Mobile updated to support ICS
0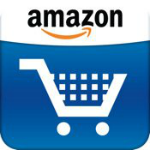 This one is a bit strange to us, because we got a notice that the Amazon Mobile app had been updated, and checked the change log to find it only had one real update: "Now compatible with Android 4.0". This in and of itself isn't really surprising as many apps are getting compatibility bumps as the Ice Cream Sandwich continues to roll out to some devices.
The odd thing is that we've been using Amazon Mobile on our Galaxy Nexus for about a month now. Even more strange is that the only other listing in the change log for Amazon Mobile 1.4 is the killing of a few bugs that had been problems, including the "New and Used" crash issue which apparently only affected the Galaxy Nexus, which of course is the original Android 4.0 device.
We had never seen a known bug for an "incompatible" device fixed along with adding compatibility for that same device, but there's a first time for everything. If you want to grab Amazon Mobile, you can find it for free in the
Android Market
.