Amazon Hollywood tablet to come with Prime video streaming?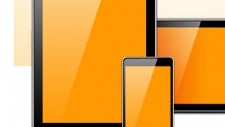 The
Amazon Hollywood 10-inch tablet
is nothing but a rumor so far, but analysts from Detwiler Fenton claim that it will not only launch soon, but that it will also feature the
instant video streaming service
coming with Amazon Prime. This would certainly go well with the Hollywood codename of the tablet, which will be sold with a "promotional video service offering," an LCD display and "more robust applications process" in comparison to the one on the rumored 7-inch color Kindle, going under the "Coyote" moniker.
Even at this stage, the analysts are ready with a price prediction claiming that the Amazon Hollywood
will set you back $399
, while the smaller Coyote will cost you $349. The Coyote is rumored to run on NVIDIA's Tegra 2 chip, while the Hollywood might be one of the first to feature NVIDIA's upcoming
quad-core Kal-El chipset
. But even with those predictions, the analysts find it hard to s
pecify the exact type of devices that Amazon will roll out. They don't rule out the possibility of a full-fledged tablet, but both could also turn out to be color e-readers or some kind of crossover products.
Amazon already has a cloud-based music service, Cloud Locker, in the works, and it's Amazon Appstore manages to stay relevant by being able to nail some exclusive titles. With those services, we might have a very appealing duo in the tablet world later in the year, but it's your expectations that really count, so feel free to voice them in the comments below.
Recommended Stories