Amazon brings wake-up lighting and sleep timer features to Alexa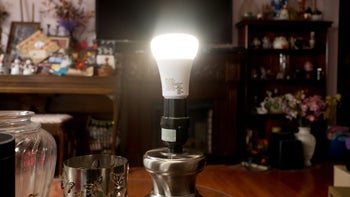 New features are coming to Amazon's personal assistant, Alexa. The US giant announced two major features are making their way to Alexa this week – Sleep Lighting Time and Wake-up Lights, which are supposed to further enhance the sleeping experience. Along with the new features, Amazon is adding a few Routines to Alexa.
The new Sleep Lighting Timer for Alexa adds a timer that will slowly dim connected smart lights until they turn off at bedtime. If you own an Echo device, Alexa will automatically stop the audio if you're playing music when the lights turn off.
The Wake-up Lights feature does exactly the opposite and it will wake you by turning a connected smart bulb into a sunrise lamp. You can use this new feature by telling Alexa to set an alarm for whatever time you want to wake up, including the command "
... with my bedside lamp
."
The two new Routines mentioned by Amazon lets users set connected light to dim or brighten. The new Routines come with timers that allow you to set the duration of the changes from five to 59 minutes. You can trigger one of these routines by telling Alexa goodnight, as the personal assistant should start dimming the lights.
Of course, all the new features introduced today are only compatible with
smart lightning devices
that support Amazon Alexa. It's also worth mentioning that Amazon is only rolling out these new features in the United States.