Always-on voice recognition comes standard with Qualcomm Snapdragon 800
28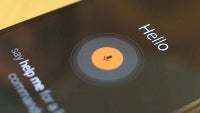 The
Snapdragon 800
chip is coming to the new flagships in the second half of the year - the LG G2 and the Samsung Galaxy Note III are just some of the devices to get Qualcomm's new silicon. However you might have forgotten that the Snapdragon 800 is about more than just an increase in clock speeds.
One forgotten feature of the Snapdragon 800 is the built-in support for always-on voice recognition. This basically means that if manufacturers decide to support this, the newest Android flagships can get the same key feature as the latest devices by Motorola (including the Moto X) have.
Always on voice recognition allows for features like Motorola's Open Mic. This in turn makes it possible to interact with your device solely using your voice - you don't have to unlock it first. A video demonstration is at Qualcomm's website right below, take a look.
source:
Qualcomm
via
Android Beat