All phones are free at U.S. Cellular from December 17th through the 24th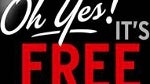 U.S. Cellular has distinguished itself from the average cellular carrier thanks to The Belief Project which allows customers to qualify for upgrades earlier, receive paperless billing, and sign no additional contract after the first one. And as if that wasn't unusual behavior for a carrier, how about offering all phones free from December 17th through December 24th. But wait, as they say on late night television ads, there's more. U.S. Cellular will give you a $100 credit if your free phone is a smartphone.
The carrier isn't trying to unload inventory of old phones. We are talking about the Samsung Mesmerize (a Galaxy S device), the LG Optimus U and the BlackBerry Bold to name a few. Phones like the Samsung Mesmerize and the HTC Desire have 1GHz processors under the hood while the LG Optimus U comes out of the box with Android 2.2 installed. Six of the carrier's handsets in its line-up are Android powered.
The carrier's always quotable vp of marketing and sales, Edward Perez, says, "Our extensive lineup of cutting-edge phones offers something for everyone. We have devices and plans for heavy texters, businesspeople, music fans, gamers and folks who want a basic phone without the advanced features. The All Phones Free sale is the perfect opportunity for customers to find the one that best fits their lifestyle."
New customers can sign up for one of the Belief Plans and put their John Hancock on a 2 year contract for this one time only. Current U.S. Cellular customers on this plan who have already signed a 2 year deal need not affix a signature to any more contracts. If they are eligible for an upgrade, they can take advantage of the free phone offer without signing a new pact.
source: USCellular via
AndroidGuys