AT&T kicks off rebranding of DirecTV Now service to AT&T TV Now
1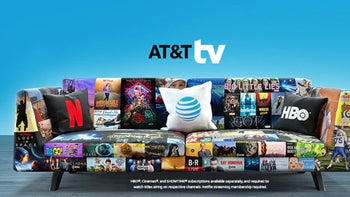 AT&T confirmed last month that its streaming service will be rebranded later this summer, but did not specify when exactly it will happen. Earlier today, the carrier took it to Twitter to announce the name change of the DirecTV Now app to AT&T TV Now.
The message mentions a "
whole new look
," but we're not sure what that means yet. What we do know for sure is that the
tweet
refers to the previously announced rebranding of the AT&T streaming service.
TechCrunch
reports an AT&T spokesperson confirmed the information but didn't make any other comments on the matter.
Apparently, there will be no other changes for current DirecTV Now subscribers beyond the need to re-accept the terms of service. Although the teaser went live earlier today, it might take some time for users to see the name change in the mobile app.
Currently, neither the Android nor the iOS DirecTV Now apps have been renamed. However, new customers will now have to opt for AT&T TV Now as your new service provider instead of DirecTV Now.
The rebranding of DirecTV Now is meant to streamline the carrier's TV services in the streaming category, so users will eventually have to use just one app for all AT&T's products.
Recommended Stories