AT&T's Samsung Galaxy Tab slated for a November 21st release & priced at $649?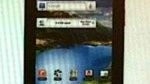 It's rather difficult to say if AT&T is exactly calling the shots in regards to pricing for some of their devices because an alleged screenshot from the carrier makes you wonder if someone else is pulling the strings in regards to the Samsung Galaxy Tab.
With Verizon and T-Mobile setting the price for their variants at a lower price point, AT&T appears to be almost ready to start selling this thing for $649.99 without a contract. Yeah, you heard that right as it looks like it'll be more the 3G enabled 16GB Apple iPad that they're currently selling for right now at $629. The "HQ Recommended" price seen in the leaked screenshot would naturally make anyone wonder whether or not they want the competition to start encroaching on the iPad's untouched turf.
Regardless, it's coming and is speculated to launch on November 21st – which should be just in time for you to show off during Thanksgiving dinner. As for data pricing, it's looking to go for $14.99 per month for 250MB or $25 per month for a slightly more tolerable 2GB allotment. If this indeed holds out to become true, would you still be interested in picking up AT&T's version?
source:
Engadget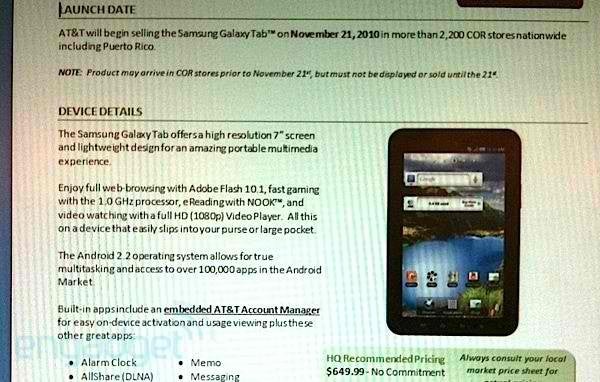 Leaked screenshot points to a November 21st release & $649 price point
Recommended Stories