AT&T promises family data plans sooner than you expect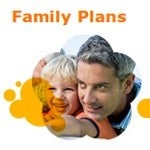 AT&T's chief executive Ralph de la Vega said that the carrier will
bring family data plans sooner than most people expect
, a promise that comes after de la Vega hesitated over family plans earlier and wasn't sure whether the carrier could overcome technical problems with billing.
AT&T seems already set about the plan, but didn't unveil any specifics. A family data plan basically allows users to share one large data allowance across many devices, and should result in significant price cuts. The open question is how will AT&T subsidize handsets on family plans, and we're yet to hear about that.
"I'm very comfortable with the plan that will be offered to our customers,"
de la Vega said at CTIA.
Eearlier in January, the AT&T chief executive said the carrier wants to take its time to make sure it gets it right, and it seems that it's gone trhough significant progress now.