AT&T might be planning to soon include more data in its GoPhone prepaid plans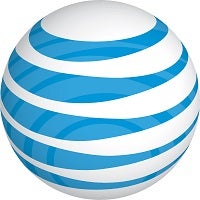 According to unnamed insider sources quoted by Droid-Life, AT&T is about to bring some changes to its GoPhone prepaid plans. In essence, the carrier is about to offer more data at the same rates.
Allegedly, the $45 GoPhone plan will soon include 2GB of high-speed mobile data, up from 1.5GB at the moment. Furthermore, the $60 GoPhone plan, currently holding 4GB of high-speed mobile data, is said to soon include 5GB of data. While the exact details of these upgrades are currently unknown, chances that customers will be automatically transitioned to the higher data caps in the next billing cycle.
Unfortunately, the same sources also claim that the prepaid talk plan that currently costs $0.10 per minute will be modified to $0.25 per minute. On the upside, the change is said to affect new customers only, which means that If you're currently on the $0.10 per minute plan, you'll be able to keep your rate for the time being.
AT&T is said to announce these changes to its GoPhone prepaid plans tomorrow, January 6th. We'll be here to inform you of the changes if that happens. In the meantime, drop us a comment in the section below and share your thoughts on these allegedly upcoming changes!