AT&T deepens partner ties with China Telecom
1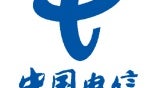 AT&T announced today that it has reached an
agreement with China Telecom for a wider partnership
in both the United States and China, but also for supporting each other in various other territories.
The two carriers will think about
developing new services together
with likely candidates including video conferencing and hosting. AT&T will also benefit as this will allow the carrier to expand its business offerings in China where the company has been present for around 20 years. In return, the Chinese carrier will get the opportunity to better serve the Asian American customer.
"Through the strategic collaboration between China Telecom and AT&T, China Telecom will be able to enhance its end-to-end service capabilities via AT&T networks in the US. We will better serve our China-based and Asian customers in the US,"
Kou Fengda, managing director of China Telecom's global business said.
Looking back at history, this partnership dates back to 2000. AT&T and China Telecom then established the joint venture Shanghai Symphony Telecommunications. China Telecom manages more than 200 million fixed-phone users and has more than 312,000 employees.