ABI: Google Glass will be accepted first by the enterprise; 2 million units will ship this year
3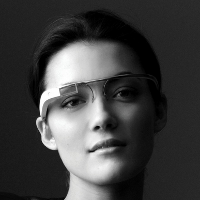 Here's a forecast off the beaten path. ABI Research, certainly no fly-by-night firm, predicts that Google Glass will first find acceptance by the enterprise before consumers start wearing the device in any large number. Most analysts expect the connected specs to find favor with consumers before being adopted for business use. These forecasters say that Glass has too many potential issues for business use.
Some of the problems that Google Glass could pose with corporate use include issues with privacy and safety. If you're heading up a million dollar law firm, having your runner break his leg delivering legal papers while wearing Glass could lead to a hit in the wallet. There could also be legal problems with the use of Google Glass in the workspace.
ABI sees 2 million pairs of Glass getting shipped this year with the market taking off in earnest starting next year. Overall,ABI sees 90 million units in the wearable space getting shipped in 2014, with those devices having a specific function like healthcare and sports and activity trackers seeing most of the sales.
"The next twelve months will be a critical period for the acceptance and adoption of wearable devices. Healthcare and sports and activity trackers are rapidly becoming mass-market products. On the flipside, wearable devices like smartwatches need to overcome some critical obstacles. Aesthetic design, more compelling use cases, battery life and lower price points are the main inhibitors. How vendors approach these challenges and their respective solutions will affect the wearable market far in the future."
-Joshua Flood, Senior Analyst, ABI
source:
FierceMobile