A tablet instead of a laptop is what four out of five people want for the holidays, suggests survey
54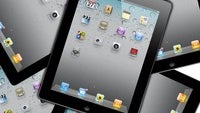 For a third year in a row, the folks over at
PriceGrabber
have conducted their winter holiday shopping survey, and the results are out for us to take a look at. Much like the survey from earlier, items that people wish to receive is what is being analyzed, so you might want to read along and correct your shopping lists accordingly.
That tablets would be a popular holiday present may not be that much of a surprise, but what the survey found interesting is that a whopping
79% of all respondents would much rather get a tablet instead of a laptop as a gift
. When asked to clarify the reasons behind their choice, 85% of the people favored tablets due to their portability while 73% liked them because of their light weight. Convenience comes next in the list, followed by the fact that tablets use touchscreens.
As expected, the
iPad 2
tops the charts as the most sought-after tablet this holiday season. Out of all the people who fancied getting a tablet for the holidays, 83% of them preferred Apple's slate, while the
Amazon Kindle Fire
and the Samsung GALAXY Tab got 5% and 4% respectively. Other tablets such as the
Motorola XOOM
or the
BlackBerry PlayBook
scored below 2%.
So, if you were thinking of getting a laptop for your loved one, a shiny new iPad 2 might turn out to be a better choice. Is there a particular gadget that you are hoping to get this year? Feel free to let us know by dropping a comment below.
Consumers Overwhelmingly Favor Tablets Over Laptops for 2011 Holiday Season, Says PriceGrabber® Survey
Data reveals strong consumer preference for Apple® products
LOS ANGELES, Nov. 15, 2011 /PRNewswire via COMTEX/
-- PriceGrabber®, a part of Experian, just released results of its third winter holiday shopping survey, revealing consumers' expected shopping habits within the tech category this holiday season. When consumers were asked whether they would rather receive a tablet computer or a laptop as a holiday gift this year, an overwhelming 79 percent indicated that they would rather receive a tablet. Seventy-two percent of shoppers also indicated that they believe tablet computers will replace e-readers as gifts this year. Conducted from Oct. 18 to 26, 2011, the survey includes responses from 3,574 U.S. online shopping consumers.
When those who indicated a preference for tablets over laptops were asked to select all of the reasons why, portability and light weight appeared to be dominating factors. Eighty-five percent of these shoppers said they preferred tablets because they are easy to carry and transport, 73 percent preferred the tablet's light weight, 67 percent cited convenience, and another 67 percent enjoyed the touchscreen. Sixty percent preferred the tablet's smaller size, 56 percent said that they can use the tablet for reading on the go, 49 percent cited speed, 42 percent liked its multimedia features that are similar to a smartphone, and 41 percent cited an exceptional battery life.
Apple's® iPad® is top-ranked tablet and e-reader
The power of the Apple brand is likely to remain in full force this holiday season. When consumers were asked which tablet they would prefer to receive as a gift this year, an astounding 83 percent said they preferred the Apple iPad® or iPad 2(TM). This was followed by only 5 percent who said the Amazon® Kindle® Fire(TM), 4 percent who said the Samsung® Galaxy Tab® and 2 percent who said the HP® TouchPad(TM). Other tablets, such as the Motorola® Xoom(TM), BlackBerry® PlayBook(TM), Toshiba® Thrive(TM), ASUS® Eee Pad® and ASUS® Eee Slate(TM), ranked lower. The iPad was also the number-one e-reader, with 62 percent of consumers preferring it to other e-readers. Twenty-seven percent indicated a preference for the Amazon Kindle, 7 percent said the Barnes & Noble® Nook®, 2 percent said the Sony® e-Reader, and another 2 percent selected other brands.
"Apple has experienced enormous success with its groundbreaking iPad, and our survey data confirms that enthusiasm for the brand will likely remain during the 2011 holiday shopping season," said Graham Jones, general manager of PriceGrabber. "We expect that tablets, such as the iPad, will be a clear gift choice for many multitasking, budget-conscious consumers looking for an efficient and convenient computer at a relatively reasonable price."
Consumers prefer the iPhone® over other smartphones
PriceGrabber's survey data revealed that consumers' love for Apple extends to smartphones as well. When asked which smartphone brand they would prefer to receive as a gift this holiday season, 72 percent of consumers said Apple's iPhone. Seven percent said Samsung, 6 percent indicated that they prefer HTC®, 5 percent said BlackBerry, and another 5 percent said Motorola®. Brands including T-Mobile®, Sony Ericsson® and Google® Nexus® ranked lower.
To view all of PriceGrabber's holiday shopping press releases, please visit:
http://www.pricegrabber.com/about.php/about=press/article=194
http://www.pricegrabber.com/about.php/about=press/article=195
http://www.pricegrabber.com/about.php/about=press/article=196
For savvy holiday shopping on any budget, visit http://www.pricegrabber.com to browse, compare, read merchant reviews, find local deals, find online deals and more. Download the mobile application for smart shopping on the go.
About PriceGrabber.com®
PriceGrabber, a part of Experian, is a leading online shopping site with more than 23 million unique shoppers monthly. At PriceGrabber, savvy shoppers can instantly find and compare millions of unique products and services across 25 categories with more than 11,000 merchants. Compare products side by side to find the right retailers at the best prices within popular categories, such as Digital Cameras, Electronics, Computers, Clothing, Books, TVs and more. PriceGrabber provides shoppers with the right product from the right merchant at the best price anytime, anywhere. Visit us at http://www.pricegrabber.com .
About Experian
Experian® is the leading global information services company, providing data and analytical tools to clients in more than 80 countries. The company helps businesses to manage credit risk, prevent fraud, target marketing offers and automate decision making. Experian also helps individuals to check their credit report and credit score, and protect against identity theft.
Experian plc is listed on the London Stock Exchange (EXPN) and is a constituent of the FTSE 100 index. Total revenue for the year ended 31 March 2011 was US$4.2 billion. Experian employs approximately 15,000 people in 41 countries and has its corporate headquarters in Dublin, Ireland, with operational headquarters in Nottingham, UK; California, US; and Sao Paulo, Brazil.
For more information, visit http://www.experianplc.com .
Experian and the Experian marks used herein are service marks or registered trademarks of Experian Information Solutions, Inc. Other product and company names mentioned herein are the property of their respective owners.
SOURCE PriceGrabber
Copyright (C) 2011 PR Newswire. All rights reserved