8 cool smartphone hacks and custom mods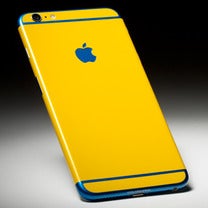 To the great majority of smartphone users, personalizing a smartphone translates to changing its wallpaper, placing a widget or two on its screen, and maybe equipping it with a flashy case or bumper. Others are into flashing custom software, thus teaching their phones tricks they weren't originally supposed to do. Then there's the kind of folks who come up with cool hack and mod ideas – folks who don't mind rolling up their sleeves and getting dirty for the sake of repurposing their gadgets or giving them a unique look. And probably voiding the device's warranty along the way. This post is dedicated to the latter group of people, as you've surely figured out by its title.
So, which of these 8 cool smartphone hacks and mods you like best? Which one you'd like to treat your smartphone to? Do you know of a mod we should have included on the list? Let us know down in the comments!
8 smartphone hacks and mods