74% of polled Verizon subscribers who want to get an iPhone, are holding their horses for the next one
99+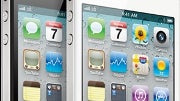 It looks like the next iPhone from Apple won't be complaining about lack of customers, if a poll by Piper Jaffray's analyst Gene Munster is to be believed.
He interviewed a relatively small sample of 216 carrier customers, and found out that the majority of Verizon subscribers (74%), who are planning to get an iPhone, are scoffing at the iPhone 4, and waiting for the imminent update, which
should come in a month or two
, if all rumors ring true.
In contrast, just over half of AT&T's customers who are planning to go the Apple way, are waiting for the next iPhone. "
This pent up demand for the next iPhone at Verizon may drive numbers higher than the 3.8 (million) units we are modeling Apple to sell through Verizon in the Sept. quarter. And our overall iPhone unit estimate of 22.0m in the Sept. quarter may prove to be conservative.
", says Munster.
His small study also showed that 94% of the iPhone owners interviewed will be going Apple again, whereas 42% of the Android users polled said they will switch to try the iPhone next.
via
AppleInsider