68% of all smartwatches shipped in Q1 2015 use an LG display
12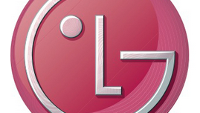 According to market research firm DisplaySearch, LG Display is the dominant force in the smartwatch display market in terms of both shipments and revenues. During the first quarter of the year, LG Display obtained a market share of 66.8 percent based on units shipped, and a whopping 90.9 percent share of the revenues.
Although a lot of this success has to do with LG being the only display supplier for the Apple Watch, LG also has a few smartwatches of its own, ranging from the original
LG G Watch
to the more recent
LG Watch Urbane
.
The research firm estimates that LG Display was able to generate revenues of US$186 million, a 90.9 percent slice of the pie. Samsung Display took the second place in the revenue race, with just 3.1 percent, followed by Japan Display with 2.4 percent of revenues, and Futaba with 1.8 percent of the pie.
In terms of shipments, LG Display is estimated to hold a market share of 66.8 percent with 8 million units shipped during Q1 2015, followed by Japan Display with 1.4 million units, Futaba with 1.12 million units, and Sharp with 900,000 units.
LG and Samsung are the only two companies that create plastic-based OLED smartwatch display panels, which gives them a huge advantage over other display makers. OLED displays have become the smartwatch industry standard, as opposed to the smartphone market, where LCD displays are by far the most common type of panels.
Looking into the future, DisplaySearch believes that only Samsung can compete with LG's smartwatch display offerings, with Samsung believed to join LG as a display supplier for the next-generation Apple Watch.
Recommended Stories