6 Android & iOS apps that will improve your Instagram experience and let you get the most of it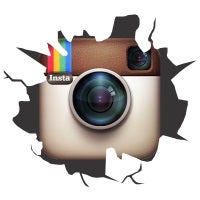 Hey there, busy Instagrammers! We know those of you that have been using the photo sharing app on a daily basis have become whizzes at it by now, but trust us, there's more where that came from. Developers who love Instagram much like you do have come up with companion apps that enhance your experience and improve the convenience of the service so you can have a better time posting, reposting, commenting, sharing, tagging and composing your best shots!
Check out this selection of six application that will make your life on Instagram bigger and better. These tools will help you with tagging, arranging, scheduling, and getting in touch with fellow Instagram users, not to mention bringing a cool new twist to the familiar experience of using the Facebook-owned service. Have fun!
Also read: