Masterworks – get 5 really cool photo editing and retouching apps for Android and iOS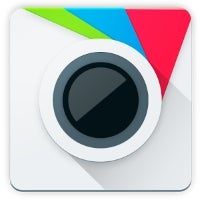 Once reserved for complicated desktop software like Photoshop, the tools for making your photos stand out have never been easier to use and more accessible. Not to mention that smartphone cameras are steadily evolving and taking better photos each year. And with mobile hardware growing increasingly powerful, it's no wonder that even professionals nowadays resort to mobile photo editing apps. Whether it's about adding little tweaks and enhancements here and there, or turning merely decent photos into ones resembling works of art, Android and iOS have you covered with many propositions.
In fact, there are so many competing alternatives that a single search for photo editing will return more apps than you're able to try out in a lifetime! That's why a bit of healthy reduction-ism is in order here. We've put together a list of five popular photo editing apps that tackle selfies, landscapes, effects, frames, scenes and anything in-between. Check them out, it's good stuff!
Other interesting apps: