5 of the best fitness, weight loss and diet apps for iOS and Android
2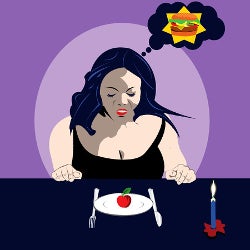 The holiday season is generally a time of wanton overindulgence. The new year, conversely, presents an opportunity for a clean slate, and for gym owners worldwide, January to March is the
true
holiday period. Amid a generation of willful narcissism, looking good is just as important as having that latest tech gadget. So why not use your beloved smartphone to help you shift those few additional pounds? Here, we chew the fat over some great mobile apps that will aid your journey to reaching that target.
Different things work for different people, so we've tried to be as varied as possible with our recommendations. Without further ado, here's the roundup:
So, that completes our countdown of great diet apps for Android and iOS. As with anything major lifestyle change, there will be a fair drop of required discipline. But if your health and weight objectives stretch beyond a
#weightgoals
Instagram post, there's certainly no harm in trying.
If you do try any of these apps or perhaps have another great recommendation for health and fitness-related utilities, be sure to leave us a comment below.