5 little tricks you probably didn't know your Android smartphone could pull off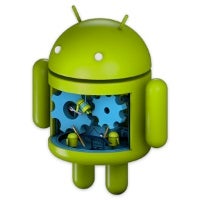 Running out of little tricks to pull off on Android is about as likely as finding a polar bear on Mars, which makes Google's operating system all that special and awesome! Android users can learn something new everyday! We're always on the lookout for cool stuff that can be done using an Android device and some spare time.
Today, we're bringing you five random tips and tricks that can make the time spent with an Android phone in hand all that better. If you don't know how already, then we'll key you in on how to banish unwanted contacts to the voicemail zone, soft-reject calls, make use of the Android dictionary, stop Chrome from hogging bandwidth and memory, and let everyone know who your phone belongs to. Tune in, it will be fun!