5 ambient sound apps to relax or focus with (Android and iOS)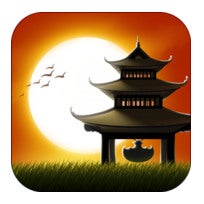 We all know the feeling of being stressed – of being pressured by our worries and responsibilities. It doesn't feel good, does it? While leaving our school projects and work assignments behind is not a recommended solution to stressful situations, having a short, relaxing break usually is. And we have just the thing for the case.
The apps we've picked are designed specifically to help you relax – to clear your mind, to take you to a happier place. They're also ideal for those times when you need to concentrate on your work or studies. In fact, we're using one of them as we write these very lines. How do these apps work? It's rather simple, actually – they use ambient sounds to virtually teleport you to a calm, peaceful environment. So, grab your earphones and get ready to switch to chill out mode.