4G LTE now deployed in 100 countries, here's where you can use your multiband iPhone or iPad
23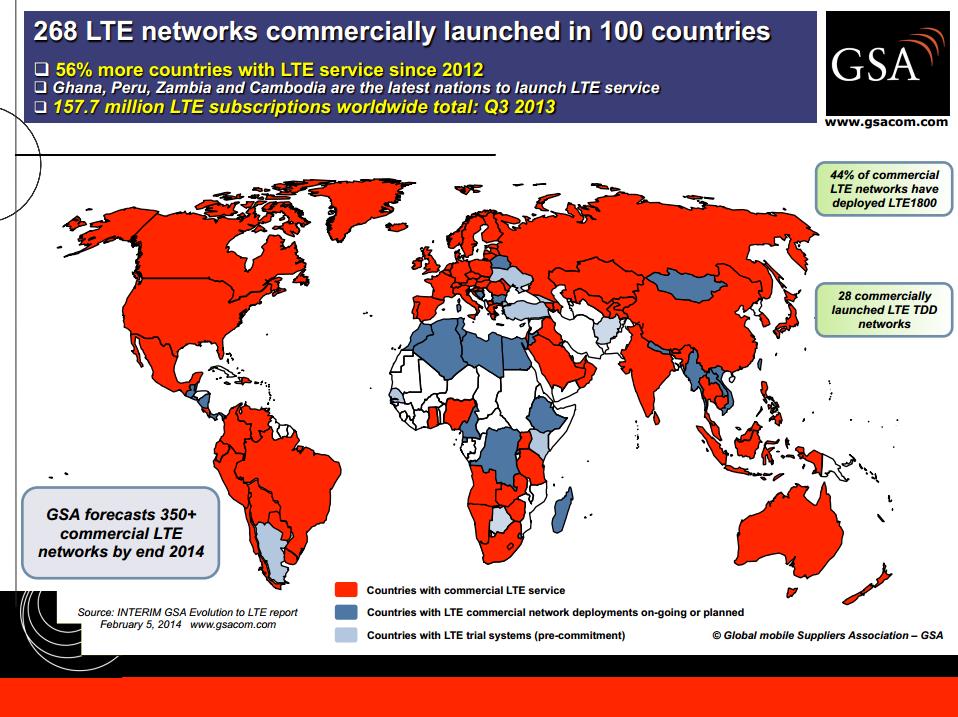 The GSA organization just released a map of the next LTE milestone reached - deployment in 100 countries worldwide. You only need to take one look at the map to determine that LTE is going mainstream.
There are currently 268 commercially available 4G LTE networks, and GSA forecast this number to reach the whopping 350+ carriers by the end of the year. another interesting tidbit is that almost half of those networks are using the LTE1800 band, and in total the LTE subscribers are closing in on the 160 million mark.
The phones and tablets with the
widest LTE band support
are currently made by Apple, as it has to sell one and the same product across the globe, so its iPhones and iPads sport a record number of bands coverage inside their tiny Qualcomm radios.
The
iPhone 5s
and
5c
models sold on Sprint offer 13-band LTE support, including the valuable LTE1800. The record, however, goes to the newest iPads - the
Air
and the
mini
- which
cover 21 bands
, so theoretically you can use them with fast download speeds in most of the countries you see painted in red on this map above.