12 retro mobile games and remakes to play if you're feeling nostalgic on Thanksgiving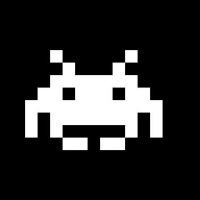 It's Thanksgiving! You might feel nostalgia hit you as you return home and meet your family. You might also feel extra-annoyed by grandma's endless questioning of your clothes, hair, job, language, relationship, and other mundane topics between turkey bites. In times like these, you can pull out your smartphone or tablet and immerse yourself in a video game you remember sinking hours of your childhood into, but have forgotten to revisit as a grown-up. So here's 12 of those good old games, preserved in their original, iconic state, but revamped to look good and play better than ever on our mobile gear.
If you aren't into any of these games, sit tight. Download an emulator for your first PlayStation, SEGA, or Nintendo console, or even an arcade emulator, and go on hunting those delightful old classics. But, whatever you do, do not anger grandma! She loves you more than Crash Bandicoot or Samus Aran ever will.
12 retro mobile games and remakes to play if you're feeling nostalgic on Thanksgiving