10 awesome usability tweaks and add-ons for your Galaxy Note 3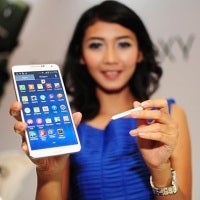 We're almost halfway through 2014, but last year's Samsung Galaxy Note 3 is still one terrific powerhouse of a smartphone. Thanks to its impeccable build and buckets of differentiating features, the phablet still holds its own among the current crop of fantastic smartphones with large screens and beefy hardware. Owners of the Note 3 have little to complain about, as there is very little the phone can't do. With the help of the S-Pen, it's still the closest thing to an Android-powered pocket PC you can get in this date and age, while the combination of Snapdragon 800 CPU and 3GB RAM is very potent.
As great as the Galaxy Note 3 is out of the box, however, Samsung's flagship phablet is an Android device. What does this mean? It means there are hundreds of ways in which we can make it better! We chose ten of them, and we feel that any Note 3 owner will appreciate them. There are some nice surprises in there, along with some things that could be considered essential. Don't miss out on any of them.