1 minute-long Galaxy Alpha promo takes you through the design of Samsung's metal phone
39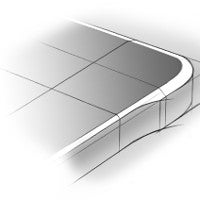 That much can be said for sure: Samsung is very happy with how the super-thin
Galaxy Alpha
turned out. This can be seen by the amount of marketing spending targeted at promoting the phone, but also by the Samsung's tone when it comes to the Alpha. That's not surprising, for the metal-framed phone is a looker, at least from what we've seen so far.
Just how much of a looker, however, is up to everybody's taste, but Samsung wants to nevertheless make sure that either camp has had a good, long look at its new handset before it starts selling on a larger scale. Case in point: a new 1 minute-long promo that showcases the Alpha's design from up close.
Samsung claims that the 2006
cardFon (SGH-P310)
is what served for inspiration for the Galaxy Alpha, and we can see what it means, at least to a certain extent. According to the electronics giant, the most distinctive design characteristic of its new smartphone are its metal frame, its curved corners, and the finish. As some of you may have noticed, the chamfered frame is also kind of atypical, and Samsung claims that the reason for that is one of practical concern. More specifically, the company claims that the protruding corners on the four ends of the frame will make the Alpha more shockproof, as the impact will resonate on a larger area, thus potentially saving your phone from being totaled in a single drop. We're sure someone will put this to the test, but, until then, take a look at the promo below.