Best Verizon Cyber Monday deals (2020)
We may earn a commission if you make a purchase from the links on this page.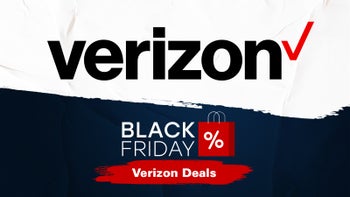 This article will be updated regularly as Black Friday/Cyber Monday 2020 deals on Verizon become available.
Cyber Monday is here to succeed Black Friday and present us with another trove of noteworthy deals to capture our attention. In case you've missed any of the notable Black Friday deals, Cyber Monday is one of your last chances to stock up discounted electronics for the holidays. Now that Black Friday is technically behind us, there are still a few noteworthy deals to carry you through the upcoming Cyber Monday. Still, have in mind that these deals might soon expire, so don't make up your mind for too long.
When are Verizon's Cyber Monday deals going to start?
This year,
Black Friday was on November 27
, and we know from previous years that Verizon's deals start online on Thanksgiving, and in-stores on Black Friday itself. Now, we still have some Cyber Monday deals left available for really late shoppers. Maybe it's a good time to grab an iPhone?
Verizon Cyber Monday deals on iPhone 12 and other iPhones
You can pick from two different approaches to saving some money and buying yourself or your loved one a new iPhone 12 on Cyber Monday 2020, either at Verizon, or a
great offer via Best Buy that discounts the iPhone 12 for just $249
if you trade an
iPhone X
and up, no new line required, just the upgrade.
First off, if you have a trade-in device, you will be able to get up to $700 off in bill credit. If you don't have a trade-in phone, don't worry, as Verizon has other offers on the iPhone 12 series as well. For the purchase of an iPhone 12 or an iPhone 12 mini you can get a $100 discount on an Apple Watch, or a $150 off on an Apple iPad to complete your Apple ecosystem.

As for the
iPhone 11 Pro
and the
iPhone 11
Pro Max, currently they're involved in quite the attractive deal, especially if you want to buy an
Apple Watch
with your iPhone purchase on Verizon:
Verizon deals on Samsung Galaxy phones for Cyber Monday
Samsung phones are also subject to great discounts this shopping season, including new Galaxy models, such as the Note 20 series or the S20 series. Currently, Verizon has a great deal on those flagship
Galaxy S20
and
Galaxy Note 20
series - trading in your old eligible smartphone will save you up to $550.
Deals on other Android phones on Verizon for Cyber Monday
Right now, a lot of great Android phones are discounted on Verizon. The newly-released LG Wing, Google
Pixel 5
- a phone with great camera, the powerful Motorola
Edge
+, and the budget-friendly and 5G-ready
Pixel 4a
5G are now present in the Cyber Monday deals on the carrier, along with some affordable models by Motorola and LG. Additionally, TCL 10 5G UW is also discounted on Verizon, helping you save $280.
Additionally, the brand-new Verizon-exclusive
Nokia 8
V 5G UW is getting a huge discount on Verizon right now. On top of that already generous discount, you can also get up to a $400 Verizon e-gift card when switching from a different mobile network operator. This basically means the Nokia 8 V 5 UW can be yours completely for free without having to trade anything in.
Verizon Cyber Monday deals on iPad, and Android tablets
We expect to see a mighty $200 off on iPads, possibly even without trade-in, something similar to last years' Black Friday/Cyber Monday deals on Verizon. Samsung Galaxy Tab S7 might also get a discount, as last year the Samsung Galaxy Tab S6 got a $150 off during the entire Black Friday weekend. Additionally, we might expect to see other brands' tablets discounted as well, around $100 off.

At the moment, Verizon's deals on iPads and tablets are entirely dependent on trade-in of an eligible device, or a purchase of a smartphone together with the tablet you have chosen. .

On all new iPad models, Verizon offers you up to $350 with trade-in and iPhone purchase:



In the Galaxy Tab department, the new and almighty Galaxy Tab S7 and S7+'s offer will help you save up to $350.

Other Verizon Cyber Monday deals
Apart from iPhones, Samsung Galaxy phones, iPads, and tablets, Verizon also has other interesting deals and discounts for Black Friday 2020.

Now, for a limited time, Verizon offers customers 12 months of PlayStation Plus and PlayStation Now. It will give you access to unlocked multiplayer gaming, monthly free PS4 games, and a library of hundreds of older games.
In order to qualify for this specific deal, you'll have to switch to Verizon and activate a new smartphone line with Play More, Do More or Get More Unlimited. When you switch, trade in an eligible device, and then purchase a select smartphone on Verizon device payment, you'll get the following:
Up to $1,350 off select 5G phones
12 months of PlayStation Plus and PlayStation Now (new lines only) or 3 months of PlayStation Plus and PlayStation Now (upgrades only)
Verizon Stream TV (new accounts only)