Best Verizon Black Friday deals: A recap of 2022 and expectations for 2023
2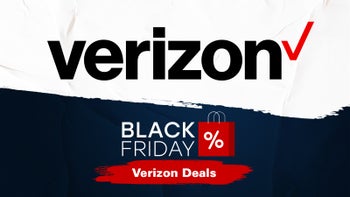 Black Friday 2022 is over, and this year Verizon was unusually generous, with tons of discounts, deals, and promotions on iPhones, Galaxies, Pixels, and more.
Intriguing discounts on some of the most well-liked phones on the market were also available from Best Buy and Samsung, who both offer Verizon-locked phones. For instance, Samsung would trade in your old device for $375, saving you a staggering amount of money on the S22 Ultra.
Verizon provided up to $1000 off the most recent iPhone 14 series with a qualifying trade-in and new line. If you chose a 5G unlimited plan, the iPhone 14 Plus was discounted.
Best Verizon Black Friday phone deals in 2022

During Black Friday 2022, Verizon offered a ton of fantastic phone deals, such as numerous BOGO offers and markdowns on the popular Galaxy and iPhone flagships. The majority of these offers require you to open a new line on a 5G plan that is eligible and to trade in a qualifying device.
The amazing Galaxy Z Fold 4 and the Galaxy Z Flip 4 each had significant discounts of $1,350 and $750, respectively, as part of some of the more fascinating bargains, both of which needed a trade-in.
While this was going on, the fantastic Galaxy S22 extreme was $825 off (of course with a trade-in needed), and the Galaxy S22 Plus was reduced by $650 off, retailing for just $350 with a trade-in. Last but not least, the fantastic standard Galaxy S22 was available for just $325 with trade-in, which was a great value on the little flagship.

It's not just iPhones and Galaxy phones, though! Verizon also had great deals on other models like the Pixel 7 lineup and the Pixel 6a, some of which were hard to miss! For example, the Pixel 7 Pro was available for free with trade-in, and the Pixel 7 Pro was also available as a part of a BOGO deal.
Looking for something else? Perhaps, something a bit more blue or magenta? Ah, you don't even need to ask:
When do Verizon phone deals start on Black Friday 2022?

In 2022, Verizon kicked off its deals a week earlier than the actual event started, so we can expect that the same could happen in 2023 as well. Still, expect the majority of discounts to be available around and after Thanksgiving Day 2023.


Can I get a free iPhone from Verizon during Black Friday?

Verizon has some of the best BOGO (buy one, get one) deals on Black Friday, so yes, technically you'd be able to get a free iPhone on Black Friday. Those deals usually require either an eligible 5G plan with a new line, an eligible trade-in of your old phone, or both. You will have to pay for the one of the two iPhones, but the other will be yours "for free". Overall, this brings the second iPhone's price down some 50%, which is massive.


Are Verizon phone deals worth it during Black Friday?

Yes, Verizon usually has some excellent deals during Black Friday. You won't be able to get a phone without a new line, though, as Big Red usually has a new line requirement on most of its phone deals during similar shopping events. As usual, terms and conditions apply and may vary between devices, so remember to read out all of the carrier's requirements carefully.