Xbox streaming is here: play your games straight on your phone
5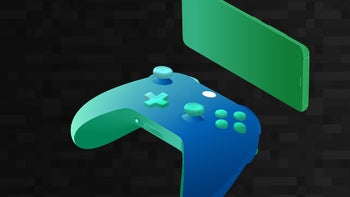 Microsoft has just launched the preview of Xbox Console Streaming for Android. Now, before we go on, don't confuse Console Streaming with the Microsoft xCloud game streaming service. The latter is a Google Stadia equivalent and — just like Stadia — is still not launched.
Xbox Console Streaming is Microsoft's (late) response to Sony's PS4 Remote Play. It lets you boot up and play your console remotely — either on your home network or when you are on the go. Yes, even mobile network is supported, provided you have the speed.
The feature is available for US and UK residents that have registered for the Xbox Insider program (a sort of "beta tester" program that you can register for easily). You will need an Android 6.0 or higher device, an Xbox One (duh), and connection speeds of 10 Mbps down / 4.75 Mbps up.
It's worth noting that you will be able to stream only those games of your library that have been made for the Xbox One. No backwards-compatible titles will be streamable as of right now. You may also notice that "Cloud streaming" is also advertised. Unfortunately, Project xCloud is still invite-only.
In order to be able to boot up your console remotely, be sure to check "Instant-on" in your Xbox power options. Don't expect miracles, as any minor lags and delays will be sure to make your controls wonky, but it's worth a test. Might be OK for some casual games or anything turn-based that doesn't require much precision.