Vodafone installs 5G equipment at five important UK airports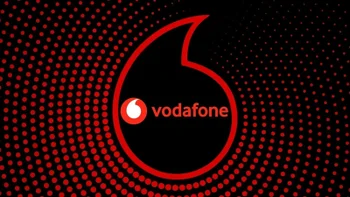 Christmas is almost here, and as we all know, during this time of year, airports are usually filled with travelers. But because there are so many people in one place using their mobile broadband, your internet might become a bit sluggish while you are waiting for your plane. And we all know how painful it is to wait forever for a video to load or to watch YouTube in 480p — sometimes even below that.
However, those in the UK planning to travel by plane should have a different airport internet experience this year. As Vodafone announced in a new
blog post
, it's upgrading its broadband service to 5G in five UK airports. The carrier reported that 5G equipment has already been installed and enabled at George Best Airport in Belfast and Newcastle International Airport and that such systems are still being installed at Birmingham, Edinburgh, and Glasgow airports.
As you probably know, 5G has lower latency and far greater capacity than 4G. This means that you should be able to open files faster and have a more stable connection even when airports are crowded. Additionally, 5G is capable of supporting many of the latest airport services, such as contactless check-in and digital passport control. The technology can also be used by businesses throughout the airport. For example, merchants can use 5G for real-time inventories.
However, to take advantage of Vodafone's 5G upgrade, you will need a 5G-capable phone. If you want one but don't want to spend a fortune on a new smartphone, we suggest you check out our
best Vodafone phone deals
and get one from there with a sweet discount. Or, if you are rolling with another carrier, you can check out our
top Virgin Media phone deals
,
best O2 phone deals
,
best Three phone deals
, and
best EE phone deals
.