T-Mobile/Sprint merger looking more and more likely after another state reconsiders its stance
1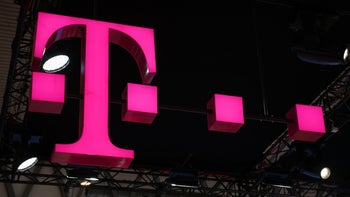 It has taken T-Mobile and Sprint
roughly 18 months
to get here after announcing a new agreement for a merger that's been rumored and discussed in several different forms since 2013, but it finally looks like the cards are stacked in favor of the
$26 billion deal
closing relatively soon.
It's still hard to say exactly how soon that might be, but shortly after the
Federal Communications Commission formally voted
to greenlight the creation of a true rival to Verizon and AT&T's industry duopoly, yet another state has joined the growing group of key merger backers. Colorado's official support is even more meaningful than
Florida's recent vote of confidence
, as The Centennial State had intended to take part in a lawsuit challenging the mega deal scheduled to kick off in December.
It's becoming abundantly clear that T-Mobile and Sprint, as well as Dish, will have to deal with the concerns and desires of each opposing state attorney general individually, which means the end of the merger saga might not be as near as it seems after all. As far as Colorado is concerned,
a local news outlet
is reporting today both T-Mobile and Dish made serious long-term commitments regarding infrastructure and jobs in exchange for State AG Phil Weiser's formal blessing.
Specifically, Dish has vowed to bring a grand total of around 2,000 new jobs to Colorado, as well as set up and maintain its wireless headquarters in Littleton for at least seven years. Dish, remember, is a very important piece of the "New T-Mobile" puzzle, having
pledged to occupy Sprint's place
as the nation's number four mobile network operator and thus provide the competition the market needs.
After purchasing Sprint's entire prepaid business, Boost and Virgin Mobile included, as well as $3.6 billion worth of 800 MHz spectrum, Dish will also have to deploy 5G service as quickly as possible in Colorado. Otherwise, a penalty of $20 million could be imposed, while T-Mobile will need to pay $80 million if its specific terms of the same agreement are not met. These concern what part of the state has to be covered by blazing fast 5G signal several years down the line, and let's just say it's a lot.